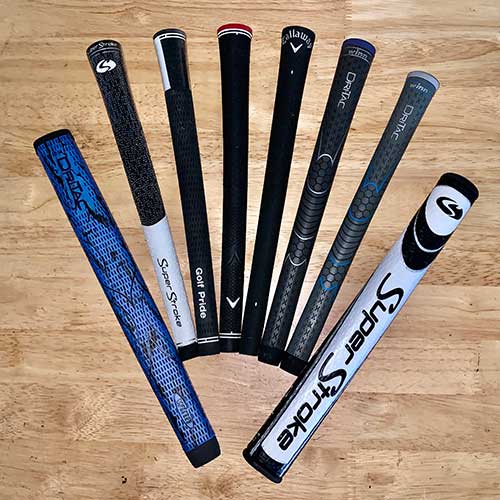 We are now offering professional Golf Club Grip Replacement (Regripping) services for all of your golf clubs: Drivers, Irons and Putters.
Cost for grip replacement service:
1 – 4 Clubs = $5.00 each
5 – 9 Clubs = $4.00 each
10 + Clubs = $3.00 each
Grips are separate and can range from $4.00 – $20.00 each.
You can purchase and supply us any grips you prefer, or we can purchase for you. We also have a selection of grips in stock to choose from that are reasonably priced.
Some of the brands of golf club grips we stock are:
Callaway
Golf Pride
Winn
Super Stroke
Depending on our schedule, we can usually provide same day service. Please call us at (808) 346-0626 with any questions or to set up an appointment.